FAQ
Q: Are your vehicles trades?
A: Yes our vehicles are trades, some are lease turn in's from our customers that prefer leasing short term.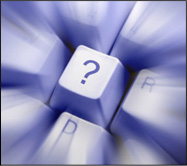 Q: Do I have to pay sales tax?
A: Yes, we apply for your Out of State tag and pay the sales tax on your behalf. Most buyers prefer it because it saves time and energy running to DMV when you get home. You'll leave the Dealership with a TEMP TAG until we ship your State permanent tag to your home. The exception would be if you pay cash for the purchase and have it transported by truck or trailer. If you decide to drive the vehicle home and pay the your State sales tax on your own, you'll need to arrive with a Transit tag and insurance from your home State. Some States require a VIN inspection when you get back home.
Q: Out of Country Tag & Tax?
A: Shipments outside the USA are exempt of sales tax and tag's/registration. The Dealership will require proof of export from your shipper. If you plan on flying in and driving your vehicle back to Canada or Mexico, you must bring your own Province or Districts Transit Plate and insurance registered to the purchased vehicle. A USA based DMV will not administer a Temp Tag for out of Country purchases nor can our Dealership.
Q:Are your vehicles inspected?
A: Yes, all of our vehicles are mechanical & safety inspected . Some States require additional inspections when the vehicle is registered. These costs are not included in the purchase price.
Q: Do you offer financing?
A: Yes, through several lenders at competitive rates.
Q: Do you offer any type of Warranty?
A: Yes, and we can tailor them to your driving requirements.
Q: How much is shipping?
A: Here are a few Preffered transportation companies to check with, or we can arrange shipping for you.

SMART AUTO TRANSPORT 877.411.1575
AA Auto Trans 800.466.6935
Spirit Auto Trans 954.525.2272
National Transport 1.800.665.5022
Q:Do you take trades?
A: Yes, Call us or e mail us with your trade information toll free. We accept any Year, Make or Model.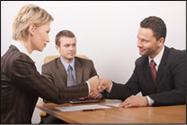 Q: Can I have the vehicle inspected before I buy?
A: Yes we encourage it. We'll also do a walk around over the phone to answer any of your concerns, to avoid any unpleasant experience. Our site lists 2 independant inspection companies.
Q: Will my deposit be refunded?
A: Yes if you arrive at our facility to complete the purchase or if you have paid in full, upon arrival to take delivery and everything isn't as you expected or as we described, we will refund the entire amount.
Q: What is the BUY BACK Guarantee?
A: You have up to 3 days or 150 miles after you receive or take delivery of the vehicle to return it for a full refund. Excluding transportation, if the vehicle isn't everything we described it to be. We want your buying experience to be the best you've ever had and make it "Worry Free"